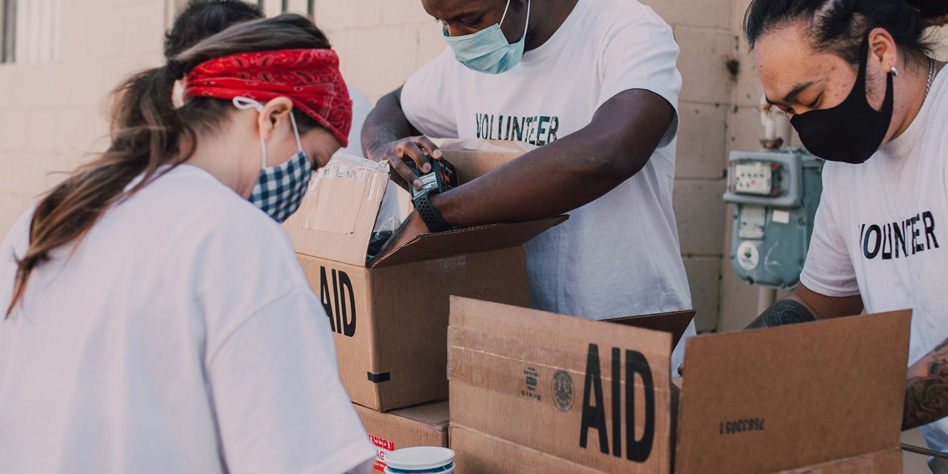 The growth of cryptocurrency adoption is undeniable. Crypto is a form of digital currency that can be used for money transfers, as payment for goods and services, as an investment tool, for gaming, and for private transactions. nerdwallet.com puts the total value of all cryptocurrencies at about $1.9 trillion as of March 1, 2022. The adoption of crypto is predicted to continue rising despite the inherent volatility. Aside from merchants, businesses, and individuals, charitable organizations are also embracing crypto.
Blockchain technology, on which cryptos are built upon, enables non-profit and charitable organizations to be accountable and transparent. Blockchains are a digital ledger where you can monitor transactions and it's secured through cryptography. The security, transparency, and accountability that blockchains offer eliminates the possibility of misappropriating funds or tampering of transactions. As cryptocurrencies grow, crypto-philanthropy is predicted to rise as well.
Here are some of the non-profit organizations that uses blockchain and accepts crypto donations.
Pineapple Fund
Pineapple Fund may have been the first project to utilize the blockchain "as an experiment in philanthropy with cryptocurrency wealth," according to their website. They donated 5,104 BTC, valued at $55 million at the time. Pineapple Fund's anonymous creator was able to support 60 charities by 2018. You can verify these donations at this address: https://live.blockcypher.com/btc/address/3P3QsMVK89JBNqZQv5zMAKG8FK3kJM4rjt/ This is an example of how blockchain provides security, transparency, and accountability.
The Giving Block
Pat Duffy and Alex Wilson founded The Giving Block in 2018. According to their website, they wanted "to create a platform to help nonprofits securely and compliantly accept crypto donations and allow donors to give crypto donations to their favorite charities around the world." Through donations, The Giving Block supports mission-driven organizations, charities, universities, and faith-based organizations. In 2021, they raised more than $1 million and expects to raise $1 billion in 2022. They also ran the #CryptoGivingTuesday in 2021 and supporters were able to raise $2.1 million in crypto.
Fidelity Charitable
Fidelity Charitable is a public charity and the United States' top grant-maker. In 2021, they allocated $10.3 billion to different charities. $274 million of the total were donations in crypto.
GiveDirectly
GiveDirectly is a non-profit organization that lets individuals to donate money directly to people living in poverty. They believe that the poor deserves the dignity of choosing for themselves how to better their lives and cash makes that possible. They were able to buy medicine, cows, goats, chickens, school fees, water, solar lights, tin roofs, irrigation, businesses to generate income, and so much more. They have distributed more than $500 million since 2009 to families in need.
Building Blocks of the World Food Programme
To quote from their page, "Building Blocks is a collection of blockchain nodes which are computer servers independently operated by each participating organization. Together, they connect to form a humanitarian blockchain network. WFP has developed a robust application on the Building Blocks network that enables tracking, coordination, and delivery of multiple types of assistance, including cash, food, WASH (water, sanitation and hygiene), medicine and more. The technical blockchain infrastructure to operate the network is based on an open-source software and is freely accessible to participating organizations." Building Blocks has handed out $325 million worth of cash transfers to refugees in Bangladesh and Jordan.
GiveCrypto
GiveCrypto is another non-profit organization that utilizes blockchain and cryptocurrency to give donated funds directly in the hands of those in need and who don't have bank accounts or where fiat money in their countries is "broken." Recipients use donations for education, medical, needs, food, and housing. As of April 2021, GiveCrypto has given over $350,000 to 4,964 people.
Other non-profit organizations that accept crypto donations are:
– UNICEF CryptoFund
– Save the Children
– Wikipedia
– Meals on Wheels
– Orangutan Outreach
– Develop Africa
– Electronic Freedom Foundation
– Rainforest Foundation
– Royal National Lifeboat Institution, UK
– Tor Project
Anyone can donate to The Giving Block and let them decide where your donations go. If there's an organization in particular you want to support The Giving Block, they have a list you can choose from.
Using crypto to support charitable and non-profit organizations is laudable. It is essential, though to obtain a crypto wallet to safely keep your digital assets, whether they're for personal use, investments, or a means to donate to a charity. You'll need a wallet that enables you to have faster, easier, and uninterrupted transactions like XMRWallet. It is an open-source Monero wallet that's web-based, but allows you to have control of your XMR and your keys. Create an XMR Wallet and send and receive Monero instantly.