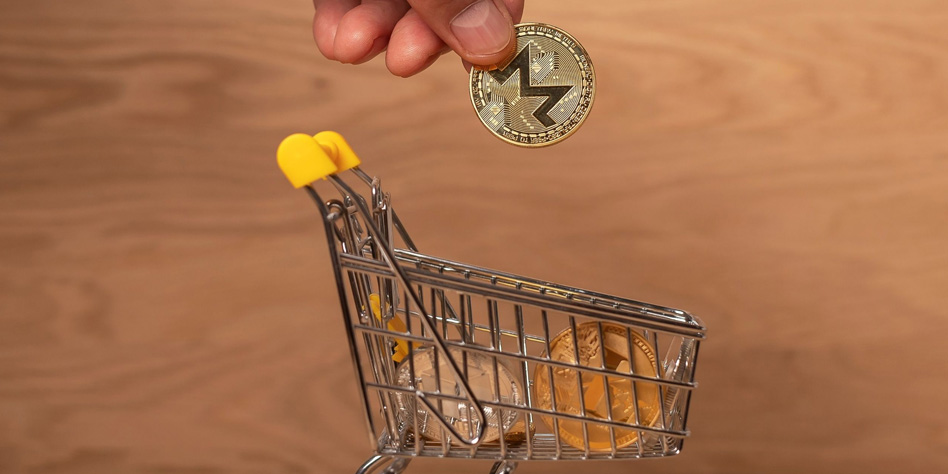 Most people that get into cryptocurrency these days are in it for the possibility of financial freedom and growing their wealth. By its name, crypto is a form of digital currency. It's not only an investment tool. It's a digital currency that was created to enable users to pay for goods and services. As mass adoption of cryptocurrency continues to grow, companies all over the world that accept payments in crypto are also increasing. Here are 14 business establishments that accept Monero payments.
NordVPN
NordVPN is a VPN service provider that was developed by the cybersecurity software firm Nord Security. It's the largest VPN server network in the world and is compatible with Windows, macOS, Linux, Android, and iOS.
Globee
Globee is a cryptocurrency payment processor. If you sell goods or provide services on your website or you invoice clients and are paid in crypto, Globee will handle the payment process and then settle payments with you.
Overstock
Overstock is an American internet retailer selling furniture primarily. It also sells home décor, bedding, jewelry, and many other goods. They ship worldwide and have a global customer base.
Coincards
Coincards offer gift cards, mobile top-ups, and prepaid vouchers from a host of retailers across North America. As most companies have yet to accept crypto, Coincards serves as an agent for crypto users to pay in crypto tokens and use the cards to buy from stores that don't accept crypto payments.
ABACOHosting
ABACOHosting is an internet services company originally launched in Venezuela and has since expanded their services in North America and Europe. They offer e-mail hosting, GeoLocated hosting for Linux and Windows, Wordpress hosting, security, servers, and more than 500 domain extensions.
Travala
Travala is the world's leading blockchain-based travel booking platform. It offers travel bookings to a large selection of hotels, apartments, villas, hostels, and 5-star luxury resorts in 230 countries that's up to 40% cheaper than traditional travel booking platforms.
Veldt Gold
Veldt Gold is an American online retailer of precious metals such as gold, silver, platinum, and palladium.
SphinxGadgets
SphinxGadgets offers a simple and secure password management solution. Its customer base is made up of security-conscious people who need help in managing multiple passwords for different websites.
Userbase
Userbase provides a replacement for the need for a database and a backend when building a web app. Additionally, using Userbase will provide security for authentication and storage of user data as well as help simplify General Data Protection Regulation (GDPR) compliance.
ModAF
ModAF is an online vendor of nootropics, drugs that claim to improve cognitive function, particularly attention, memory, creativity, and motivation in healthy individuals.
BitCars
BitCars from Poland is the world's first crypto-only luxury car dealer. It comes at the heels of the success of BitDials, a crypto marketplace for luxury watches and jewelry.
AUGET
AUGET is a French company that sells premium scented candles. Their candles are made from fragrances from Grasse, natural wax, and 100% cotton wick without chlorine or lead.
Dope! Gallery
Dope! is an online art gallery and dealer dedicated to contemporary and urban art.
Coinstop
Coinstop is a leading hardware wallet provider in Australia. It's the authorized reseller of both Ledger and Trezor.
Remember to take precautions when making transactions with these businesses. Always double-check wallet addresses to make sure it's correct. For large transactions, send a small amount initially and wait for the recipient to confirm receipt of the amount before sending in the whole amount. Online transactions can be made seamless if you have a secure web-based Monero wallet. XMRWallet allows you to send and receive Monero instantly but lets you in control of your XMR and keys. Create an XMRWallet account now and go shopping at any of the above-mentioned online establishments with no worries.