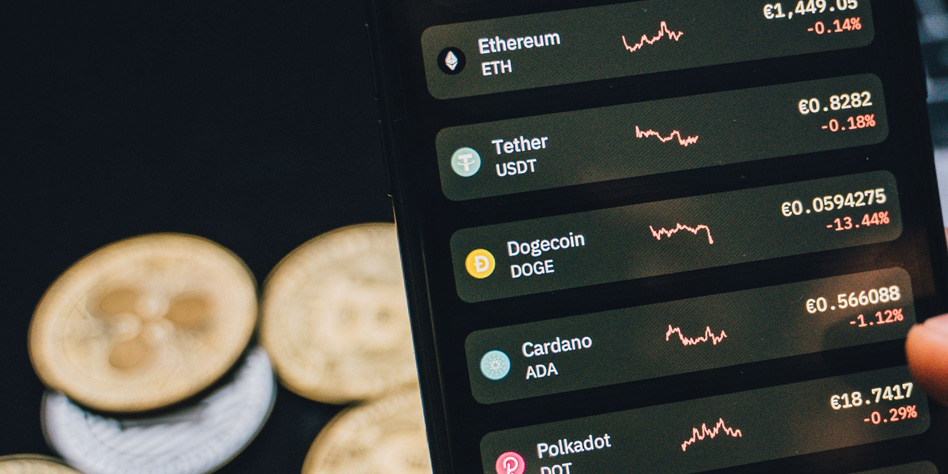 The value of cryptocurrency coins has been declining since the beginning of May 2022. Bitcoin, the leading crypto coin, is down over 50% from its all-time high of $68,000. Other coins, also called altcoins, have also tumbled down. While this can be disturbing for holders, especially those who are into crypto short term, the dip may be an opportunity for those who would like to create a digital portfolio as a long-term investment. Here are some guidelines for the crypto-curious to help you decide if crypto as an investment will be right for you.
1. Research, research, and do more research.
Learn cryptocurrency basics. Once you've gained knowledge about crypto, find out everything you can about the coins you're interested in. There are currently more than 18,000 cryptocurrencies, but not all of them are valuable. Some of them are popular because of brilliant marketing strategies, but are not actually substantial. Be sure you understand how each coin works, where you can use it, and how it works.
Know the developers and teams of the digital currencies you're interested in. Note of who is behind the coins, their track record, the technology they use, their vision, pricing history, credibility, and reputation. Don't rely on information found on their websites. Look for impartial opinions from financial advisors, analysts, and experienced crypto investors. Visit forums and read what people say. There are also a multitude of videos on YouTube about the world of crypto that you can watch.
Read the coin's white paper. It outlines the purpose of the coin, its technology, and its vision. A crypto coin's white paper is one of the best places to assess the fundamentals of a coin. It may be filled with technical jargon, but it provides rich insight.
Do due diligence as well on crypto exchanges before signing up. Consider an exchange's security, liquidity, fees, history, markets, and user experience. Compare fees and exchange charges. Find out withdrawal fees. Some exchanges charge high withdrawal fees for certain crypto coins. Don't forget to check deposit fees, too. Most exchanges offer payment through credit or debit cards, but they may come with a higher fee.
It's advisable to pick an exchange that uses two-factor authentication for logging in and one that allows holdings to be stored in crypto wallets. Make sure that regulatory entities in your country have allowed the exchange to do business. For transparency, look if the exchange will disclose its owners, headquarter address, and members of the team.
2. Invest only what you can afford to lose.
Just like any other investment, such as stocks, commodities, or currency, it is wise to buy in with an amount that you can afford to lose. Crypto can perform well, but it is still a volatile market. It just makes good sense to start small. Financial advisers recommend putting 1 to 5% of your net worth in crypto. A lower percentage will work better for the crypto-curious. Once you've gained experience and consider yourself to be crypto-savvy, you can venture on investing a bigger percentage.
Cover your important financial needs first, such as household expenses and emergency funds. Don't prioritize crypto over other financial goals, such as paying off debt.
3. Diversify your digital assets.
Financial advisors recommend diversification in any kind of investment portfolio. Simply put, don't put all your eggs in one basket. It will be wise to spread out your crypto investment budget among several coins. If you value privacy, include privacy coins, such as Monero, to your portfolio.
4. Protect your coins.
Make sure you use a secure internet connection when you're making crypto transactions. If you can, use a VPN to keep your activities safe and private from bad actors. Avoid using public Wi-Fi networks. It's also advisable to keep your personal computer or device safe. Make sure you have a strong firewall, as well as efficient and updated anti-virus and anti-malware software.
Don't leave all your digital assets in the exchange. Use crypto wallets to store most of your crypto and just leave enough in the exchange for immediate transactions. Keep your keys, seeds, and recovery pass phrases secret and secure them in a private place.
If you have Monero (XMR), store them in a secure, private, and untraceable wallet like XMRWallet. XMRWallet allows you to use Monero without requiring you to download any software. It has multiple language support. It's completely free, including importing previous transactions. Create your account now and take advantage of everything XMRWallet offers. Using XMRWallet for your Monero coins will expand the privacy and anonymity that Monero provides.