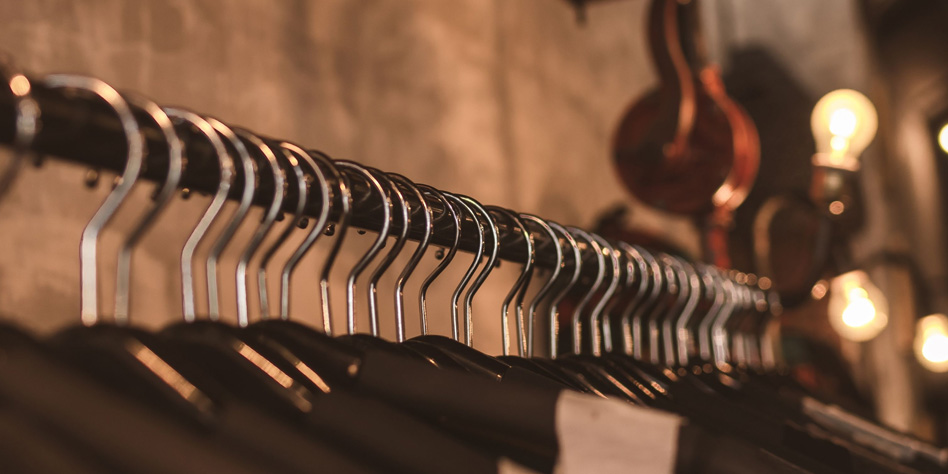 When people hear the term "cryptocurrency," most of them think it's a means to earn additional income through investment tools or trading. Certainly, crypto can pave the way to financial freedom. Some folks may have overlooked that it's a currency, just as the name suggests. You can use these crypto coins to pay for products and services. Industries are increasingly adopting crypto, including the fashion world, which shows that crypto is here to stay. These are some of the fashion brands or retailers that are accepting payments in crypto.
Gucci is the latest retailer to accept crypto payments. Gucci CEO and President Marco Bizzarri stated in a press release that, "Gucci is always looking to embrace new technologies when they provide an enhanced experience for our customers. Now that we can integrate cryptocurrencies into our payment system, it is a natural evolution for those customers who wish to have this option." It is a pilot program that will be tested in Los Angeles, New York, Miami, Atlanta, and Las Vegas. The rest of the US boutiques will implement the program by the end of summer.
Off-White started accepting crypto payments in April 2022 across its flagship stores in Paris, Milan, and London. "This is another important step in the growth of the brand that looks towards the future, including Web 3.0 technologies, understanding the needs and desires of its ever-evolving customer base," according to a company statement. They are partnering with Lunu, a Berlin-based payments provider. Off-White is very popular with millennials and has collaborated with other fashion brands, such as Nike, Champion, and Jimmy Choo.
Philipp Plein was the first major fashion brand to accept crypto as payment in both online and in-store purchases. "I believe that cryptocurrencies are the future and my team and I have made a major commitment in time and resources, performing all necessary system modifications to adopt this new type of currency," said Plein in a press release. The company has Coinify, a crypto payments platform as partner for this endeavor. Philipp Plein, named after its German designer, is well-known for its over-the-top style and spectacular shows.
Franck Muller and Hublot are luxury watch brands that accept crypto payments. Hublot launched a collection of watches that are available exclusively for purchase using Bitcoin. Franck Muller designed "Vanguard Encrypto," which is both a watch and a Bitcoin wallet and came with a sealed USB drive that stored the Bitcoin wallet's private key.
PacSun or Pacific Sunware launched crypto payments for online shoppers in October 2021. The company worked with payment provider BitPay. "With digital sales doubling since last year, we understand the continued importance of creating an exceptional online shopping experience for our customers. It's incredible to pave the way for the fashion and retail industry, being the first to offer cryptocurrency payments through BitPay, and we anticipate many other companies following suit considering the ease it brings to the checkout process," said PacSun President Brie Olson. With Gen Z as the company's primary target audience, they are adopting crypto to cater to a major trend among this age group.
Jacob & Co. partnered with crypto exchange company CEX.IO to provide a payment platform using digital currencies. Their haute timepieces and exquisite jewelry are favored by the world's most famous celebrities, athletes, as well as royalty. "Jacob & Co is known to be innovative using new technology to create never-before-seen timepieces and jewelry. Crypto adoption is inevitable, and the technology behind it can't be ignored. We felt it was the right time to support innovative technology that will soon be used globally across multiple different sectors," said CEO Benjamin Arabov.
These fashion retailers don't accept crypto payments directly, but one can still use crypto to buy their gift cards: Nike, H&M, Macy's, Adidas, Columbia Sportswear, GAP, Nordstrom, lululemon, and so much more. Before purchasing a gift card, make sure that the store will honor the card in the country where you are.
As the global adoption of cryptocurrency widens, fashion brands cannot ignore consumers who are using crypto. Aside from listening to the needs of crypto owners, crypto adoption can open new market demographics that will contribute to business growth.
Shopping can be made seamless if you have a secure crypto wallet. For Monero users, XMRWallet is a web-based Monero wallet that allows you to send and receive Monero instantly but lets you in control of your XMR and keys. Create an XMRWallet account now and go shopping at any of the above-mentioned establishments with no worries.