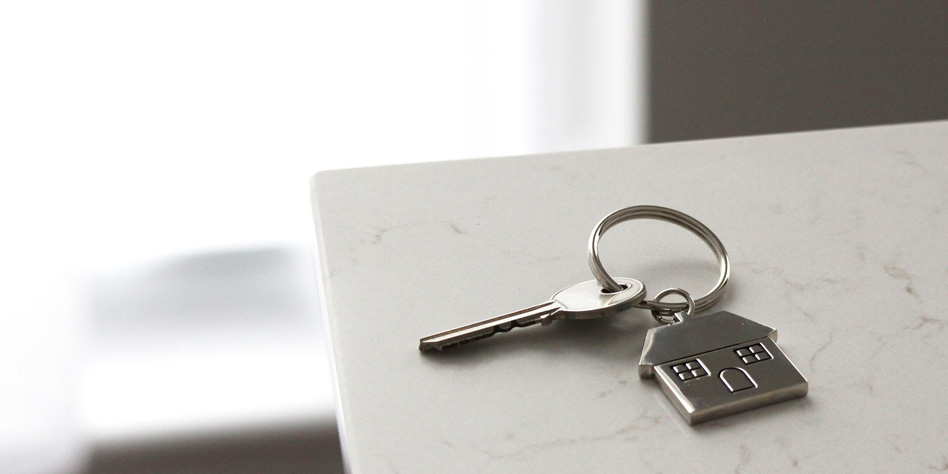 Crypto exchange service Bitstamp's 2022 survey of 28,000 respondents from 23 countries showed investors believe mainstream adoption of cryptocurrency will happen within the next ten years. The utility of crypto is clear in the growth of individuals and corporations that use crypto in everyday life. Digital assets are used in business, as investments, as an alternative to wages, and in financial transactions. You can even buy a home if you are holding a significant amount of crypto through a crypto-backed mortgage. This is the perfect solution for long-term crypto investors who are looking to buy real estate without selling their digital assets.
What is a crypto-backed mortgage?
It is a real estate loan where you use your crypto holdings as collateral without cashing it out. Milo, Figure, and Ledn are three of the few companies offering this type of mortgage currently.
How does it work?
After you have submitted your application, the lender will assess your crypto holdings to figure out how much you can borrow. The lender will then let you know the loan amount and at what annual interest rate. The amount of digital assets they will require is typically 100% of the loan amount. For instance, the collateral for a $500,000 loan will be $500,000 worth of crypto. You can pay the monthly installments in selected crypto or in fiat. Once you have paid off the loan, the lender will return your crypto.
Advantages
The biggest benefit of crypto-backed mortgages is that there is no need for borrowers to liquidate their crypto holdings. This means you do not have to pay taxes from selling your assets. Another benefit is that crypto mortgages are less rigid in their requirements than traditional loans. There are fewer identification and credit checks, and lenders approve mortgages quicker. Crypto mortgages also make it possible for those who do not have a steady job or income to get a loan.
Risks
If the value of your crypto dips, you will need to add more of your assets (or margin call) as collateral. The lender may even liquidate your crypto if the value drops further, especially if you do not make up for the shortfall. According to Business Insider, Milo will make a margin call if the value of your collateral drops to 65% of the loan amount. They will liquidate your crypto, or may even foreclose, once it reaches 30%. Another downside is lenders only accept a few crypto coins. These include Bitcoin, Ethereum, USDC, USDT, and Gemini USD.
Considerations in choosing a lender
Just like a traditional mortgage, you will need to compare lenders before choosing one. These are the things to watch out for:
– Interest rates
– Maximum loanable amount
– Repayment term
– Down payment amount, if any
– When will they exercise a margin call
– Requirements
– Speed of approval
As crypto-backed mortgages are still in their infancy, crypto investors must proceed with caution. A Citigroup report states, "If the value of the cryptocurrency declines, the borrower may be subject to margin calls and ultimately the cryptocurrency may be liquidated if the collateral value falls below a certain threshold, such as 35% of the property value. Introducing cryptocurrency exposure into the credit profile arguably increases the overall risk of the loan."
Weiss Ratings analyst Jon D. Markman said, "The product seems to be like a win-win, assuming real estate and crypto prices keep rising except there are signs both bets are unlikely to be winners in the near term. Bitcoin is off by 40% since it reached $66,000 in November 2021. And U.S. property prices now face headwinds from a change in Fed policy and rising mortgage rates."
This financial innovation, though, is one more evidence that mainstream adoption is growing. It may even be considered as a part of digital currency legitimization.
While Monero investors cannot take advantage of crypto-backed mortgages now, they can apply for other types of loans using their XMR as collateral. The only way a Monero holder can avail a crypto-backed mortgage is by converting their XMR to a crypto coin accepted by a crypto mortgage company.
As an XMR investor, trader, or user, it is essential to get a Monero wallet to keep your digital assets safe. You will need a wallet for day-to-day XMR activities that enable you to have faster, easier, and uninterrupted transactions. XMRWallet is an open-source lightweight Monero wallet you can use on any browser. Create an XMRWallet to send and receive Monero instantly. Registration is not required, and it is free forever.