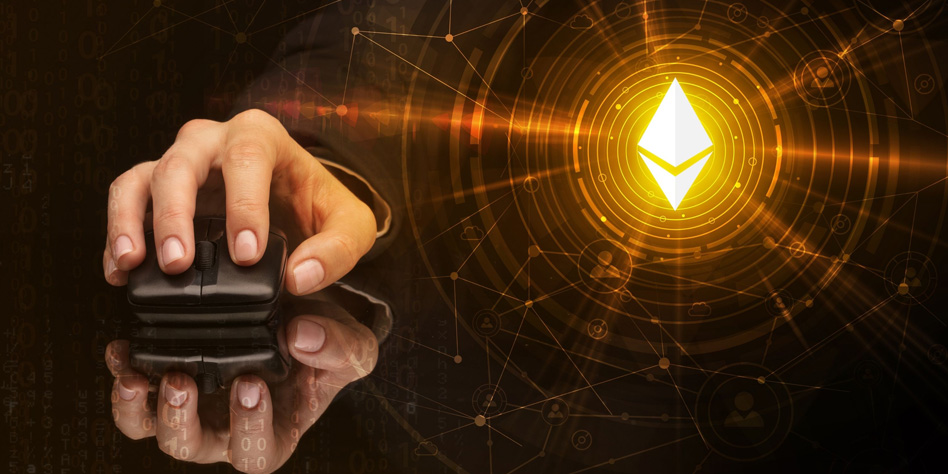 TripleA states there are around 300 million cryptocurrency users worldwide as of 2021. Most crypto owners are male and only 21% are female, according to a PEW Research Center Report. As with most industries, the crypto space is male-dominated. That doesn't mean that women are behind. In the UK and Australia, recent studies show that more women are investing in crypto. Women are also taking proactive actions to close the gender diversity gap. Here are some women who educate, write, speak, take leadership roles, or contribute to policies in crypto.
Hester Peirce
Hester Peirce is a US Securities and Exchange Commissioner. She earned the nickname "Crypto Mom" for her public support of cryptocurrency, as well as her criticism of the over-regulation of digital assets. As the SEC amends what "exchange" means in a recent proposal, Peirce stated that the proposal may be a threat to decentralized finance (DeFi) platforms. While the proposal focused on financial systems, she warns it could expand oversight on cryptocurrencies.
"I do think there is a beauty to decentralization that allows us to bring people into the economy that have previously been shut out. I see the promise in it."
Elizabeth Stark
Elizabeth Stark is co-founder and CEO of Lightning Labs. Lightning Labs launched the Lightning Network to speed up transactions through the network. The company has raised $70 million from early investors to build Taro, a protocol that will open Lightning Network to other digital assets outside of Bitcoin. She's a fellow at the digital currency policy organization, Coin Center and an advisor to Chia, which is building a new blockchain protocol based on proof of space and time.
"The internet went from a democratizing free space to having power very centralized; crypto decentralization is a reaction to that."
Cynthia Lummis
Cynthia Lummis is the US Senator from Wyoming who may be the biggest advocate of cryptocurrency in Congress. She has invested in Bitcoin since 2013 and considers it an asset class. Lummis is planning to introduce a crypto bill before the end of the year and says that it will adapt the legal framework used to manage and regulate traditional assets for cryptocurrency.
"Financial innovation is bipartisan. We need input from Republicans and Democrats to ensure that we effectively integrate digital assets into our tax code without harming the technology. I look forward to continuing this work as we bring our financial industry into the 21st century."
Meltem Demirors
Meltem Demirors is the Chief Strategy Officer of CoinShares, an investment firm that focuses on alternative assets such as digital currencies. She worked for Digital Currency Group and turned Coinbase and Ripple into household names while with there. Demirors has invested in over 150 companies in the digital asset industry and hosts a weekly podcast about finance and technology.
"I believe the world has shifted from asking 'if' digital currencies will succeed to 'how and when' digital currencies will become mainstream."
Laura Shin
Laura Shin is a crypto journalist, cryptocurrency podcast host of "Unchained" and "Undefined", author of "The Cryptonians: Idealism, Greed, Lies, and the Making of the First Big Cryptocurrency Craze," and former Forbes senior editor. She is a frequent guest speaker in crypto events and conferences around the world.
"I didn't realize that I was having that effect (influencing women to pursue careers in crypto and learn more about the technology). Many women over the years have said to me, 'it means so much to us to see a woman out there,' I'm really glad that it's had that effect because a lot of women have said that it emboldened them to go on and do the work that they do in crypto."
Don't let gender stop you from investing in digital assets, just like these women. Before you do, research is the most important thing you should do before investing in cryptocurrency. With over 16,000 cryptocurrencies as of January 2022, you'll need to take the time to learn which ones are worth investing your hard-earned money on. One does not simply jump into crypto. Diversification is another important factor in investing. Aside from Bitcoin, there are other alternative and privacy coins that are worth spending on.
Once you've done your research and bought your crypto coins, it will be smart to make sure you store them securely. Just like any asset, keep in mind that you'll need to keep them safe. A slew of hot and cold wallets are available for each type of crypto asset and it's highly recommended that you have both kinds of wallet. To store your Monero safely, sign up for an XMRWallet – the best online Monero wallet. It's user-friendly, free, and enables you to be in control of your coins and keys.