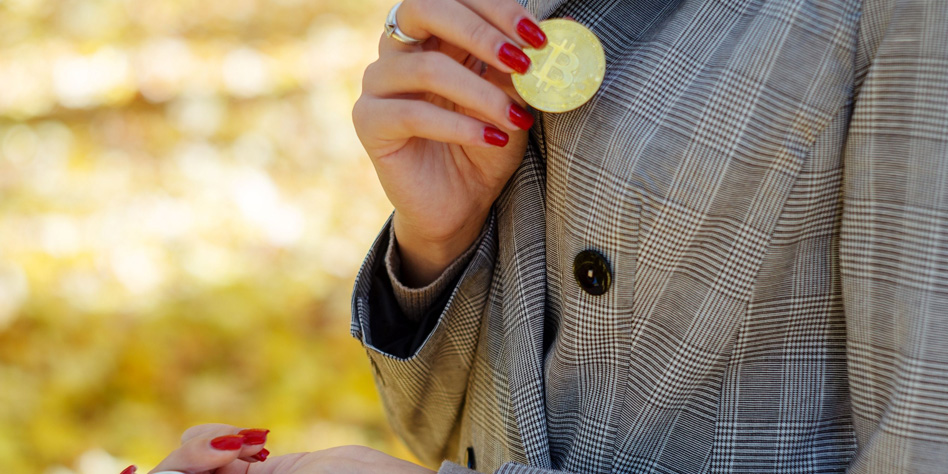 There are more men in the cryptocurrency industry, but women are surging in the space. Cointelegraph reports that in 2020, female crypto users grew by 160% in major crypto exchanges. A previous article celebrated five of the most well-known women in crypto. This article will celebrate personalities from around the world who are making an impact in their own countries.
Alakanani Itireleng
Alakanani Itireleng, nicknamed "BitcoinLady," is the founder and CEO of Satoshi Center, the first blockchain-based platform in Africa. Satoshi Center is not only the first Bitcoin marketplace in Botswana; it is also a platform for education, mentorship, training, and coding camps. She focuses on women, children and minority groups and teaches them how to achieve their dreams through crypto.
"This technology is amazing, and it is a tool that can be used to liberate an ordinary African and give the unbanked an opportunity to have something they can use to manage their finances without having to go through a lot of paperwork and be dismissed for not having a bank account."
Ola Doudin
Ola Doudin is the co-founder and CEO of BitOasis, the Middle East and North Africa's largest digital asset trading exchange and platform in the United Arab Emirates. She is also a co-founder of Yellow, a Bitcoin payment processor. Doudin is involved in entrepreneurship and economic empowerment initiatives that support and mentor tech startup and social entrepreneurs in the Middle East.
"I started BitOasis with the belief that crypto can truly change the way we transact, save, invest, and think about money. The regional crypto space is buzzing with activity now, but back in 2015, the idea of launching a regional crypto exchange was very new. There was definitely an element of risk to consider, especially since no one could predict what regulation was going to look like in the near future and how that could impact the industry. So yes, overall, you could call me a risk-taker."
Nagham Hassan
Nagham Hassan is a crypto content creator. She started her own YouTube channel when she could not find any educational videos about digital assets in Arabic for her father. All her videos about crypto are in Arabic and are reaching a wide audience in Lebanon, as evidenced by the tens of thousands of views.
"I was shocked to find that only 4.4 percent of my viewers are female and 95.6 percent are male," she said. "This variance concerned me because it meant women are less exposed to crypto and they are missing out on a huge opportunity. That's why I address this topic in live chats and I urge women to learn about it. It's not a techie guy thing, it is the future and it will impact our day-to-day lives."
Erica Kang
Erica Kang is the founder, and CEO of KryptoSeoul, a community building team based in Korea. She is also a partner at BlockWater Capital, advisor of the Korea Blockchain Association, and YouTube host of KryptoSeoul. Kang connects diverse parties in the blockchain industry by hosting meetups, summits, and conferences in Korea and other countries.
"Honestly, I do not believe blockchain technology will be the panacea to all global problems. However, it will efficiently cut out the middlemen in some industries where the process is just inefficient and tedious. For instance, I think the gaming, entertainment, trade, and distribution industries will significantly benefit from the implementation of blockchain technology."
Alena Vranova
Alena Vranova is co-founder and former CEO of SatoshiLabs, a Czechoslovakian company that developed products for the Bitcoin network such as the TREZOR hardware wallet, CoinMap, and Slush Pool. She is an ardent Bitcoin proponent and has investments in Bitcoin, as well as other cryptocurrencies. Vranova also co-authored "The Little Bitcoin Book" and is a popular resource person in conferences, meetings, and interviews on cryptocurrency and blockchain technology.
"The positive thing about Bitcoin as a decentralized ecosystem is that it's really resilient. It actually doesn't need any CEO, doesn't need any central organization to work."
Don't let gender stop you from investing in digital assets. Who knows? You might start out as an investor and go on to a career in the crypto space, just like these women. Before you invest, research is the most important thing you should do. With over 16,000 cryptocurrencies, you'll need to take the time to learn which ones are worth investing your hard-earned money on. Diversification is another important factor in investing. Aside from Bitcoin, there are other alternative and privacy coins that are worth spending on.
Once you've done your research and bought your crypto coins, it will be smart to make sure you store them securely. Just like any asset, keep in mind that you'll need to keep them safe. A slew of hot and cold wallets are available for each type of crypto asset and it's highly recommended that you have both kinds of wallet. To store your Monero safely, sign up for an XMRWallet–the best online Monero wallet. It's user-friendly, free, and enables you to be in control of your coins and keys.