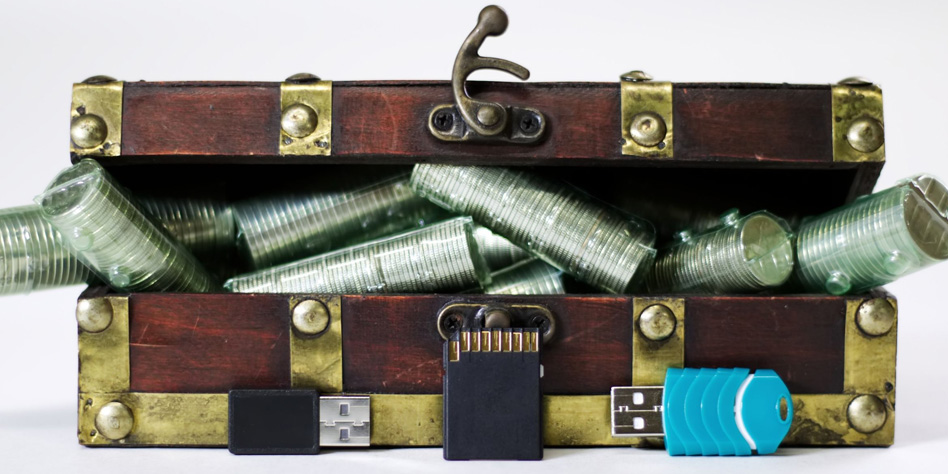 Protecting your cryptocurrency investments is just as important as deciding which crypto token to invest in. As crypto becomes more mainstream, bad actors in this arena are expected to increase as well. Among the many ways to keep your Monero assets safe is making use of wallets. Investopedia defines a crypto wallet as a digital wallet that enables users to store, manage, and trade their tokens. Security experts will tell you not to leave a big chunk of your digital portfolio in exchanges and store them in crypto wallets instead. Frequent traders and users of XMR will also need a reliable wallet that will give them ease in all their day-to-day transactions. There are several types of crypto wallets available for XMR. Read on and find out which type will work best for you and your needs.
Paper Wallets
An XMR paper wallet is essentially a piece of paper with a written or printed QR code of both your private and public keys. Paper wallets are considered to be very secure as your XMR tokens are "kept" on paper offline. Just make sure that you keep this sheet of paper in a secure place so that no one else has access to it, including digital criminals. You'll need a web or mobile wallet though in order to make transactions.
Hardware Wallets
A hardware wallet is a type of crypto wallet where you can store your tokens' private keys in a secure tangible device. Most hardware wallets look like a USB thumb drive. Hardware wallets offer the best security among all types of wallets because the private key signature is only used on the hardware wallet even if you are completing a transaction. The operating system in these wallets is set up that only certain sections go online in order to transmit and communicate with the blockchain. There is no way for hackers to grab your private keys. As long as you keep your private keys to yourself, even a thief stealing your hardware wallet will not have access to your tokens. Another advantage of most hardware wallets is that it supports a large number of different tokens. There's no need to purchase another wallet if you have other crypto coins aside from Monero.
Software Wallets
Software wallets are downloadable applications, software programs, or online providers where you can keep, handle, and trade crypto. These are often free, but have some degree of security risk because you need to be connected to the internet to use these. These are the different types of software wallets:
• Online or Web wallets – accessed through a web browser or an app connected to the internet. The greatest benefit of a web wallet is its accessibility. You can use web wallets anywhere anytime from any device as long as you have internet. These are the least secure of all software wallets, though as your private keys are held by a custodian, which may be hacked or phished.
• Mobile wallets – apps that you may download and use on your smartphone, whether it runs on android or iOS. The obvious advantages of mobile wallets are its convenience and availability. You can manage your crypto coins on the go and right from your fingertips. You may need to be more responsible in sustaining security while using mobile wallets. Avoid using public networks and protect your mobile devices by regularly updating the operating system, installing anti-virus and anti-malware software, and if possible, make use of the smartphone's lock and security features.
• Desktop wallets – software or apps that run on your computer. The biggest advantage of desktop wallets is that you have complete control of your digital assets. There are no third parties involved. If you do your crypto transactions from your computer, desktop wallets offer convenience and easy access. Just like mobile wallets, it's up to you to safeguard your computer from possible attacks.
If you're looking for a Monero wallet, check out XMRWallet. It allows you to send and receive Monero instantly on the blockchain, while remaining in control of your XMR and keys. XMRWallet also provides a totally open-source app and allows you to use Monero without requiring you to download any software. It has multiple language support. Best of all, it's completely free, including importing previous transactions. Registration is not required and it's easy to use. Create your account now and take advantage of everything XMRWallet offers. Using XMRWallet for your Monero coins will expand the privacy and anonymity that Monero provides.