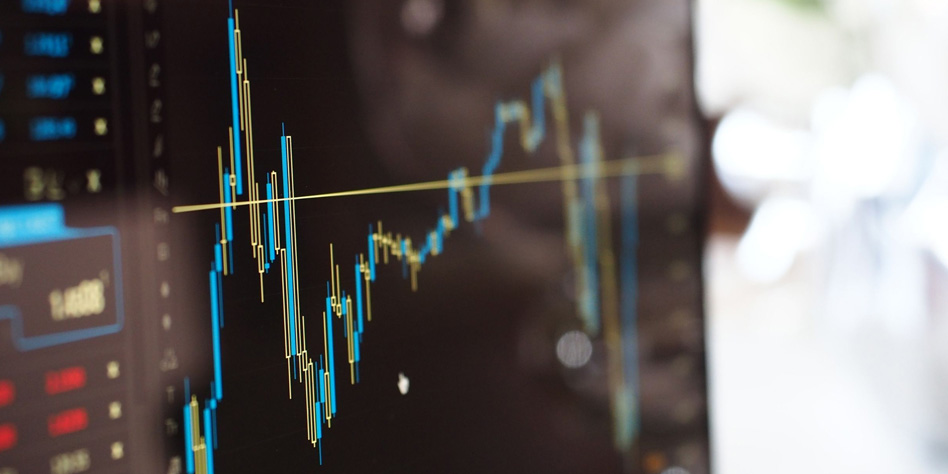 Traditional institutions such as banks and governments have always been critical of cryptocurrency and have been responsible for creating regulations that go against the very heart of crypto – decentralization. Privacy coins such as Monero get additional flak for the simple reason that they provide absolute anonymity and have gained the unfounded reputation as the token of choice of criminals and terrorists. This led to some centralized crypto exchanges delisting privacy coins to comply with regulations. Despite the negative feedback, the Monero community works tirelessly to continue improving Monero protocol. Notwithstanding bad news coming out especially from mainstream media, Monero supporters, users, and investors remain steadfast.
Atomic Swap between Monero and Ethereum
The latest big news is the first atomic swap between XMR (Monero) and ETH (Ethereum) occurred in November 30, 2021, close to the heels of the atomic swap with Bitcoin in August 2021.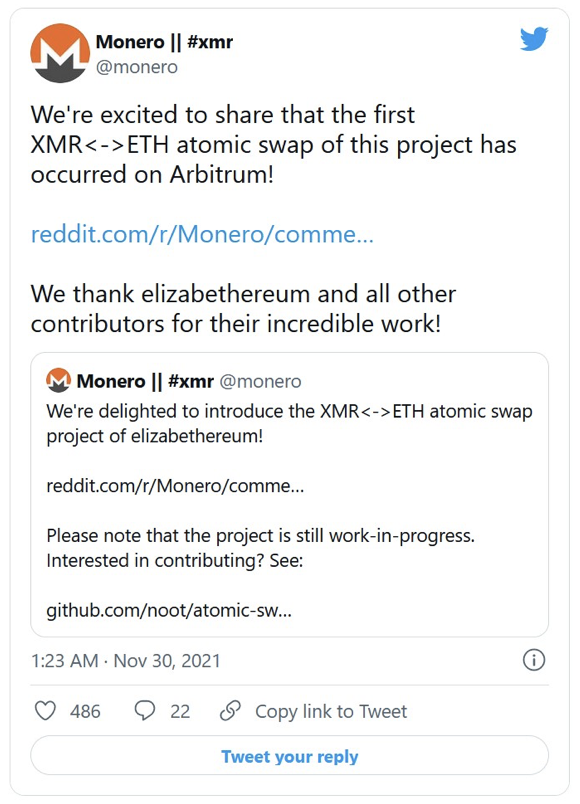 Atomic swaps or atomic cross-chain trading are considered to be one of the truest peer-to-peer (p2p) modes of trading cryptocurrencies because they allow two users to trade tokens from different blockchains without a third party involved.
SiennaSwap Adds Bitcoin and Monero
While some centralized crypto exchanges have delisted Monero and other privacy coins, SiennaSwap added Bitcoin and Monero in its decentralized exchange (DEX). Tech journalist Monty Munford said that the inclusion of BTC and XMR came from "huge amount of requests for additional yield options." SiennaSwap is a DEX that is privacy-focused just like Monero.
Tokocrypto lists Monero
Tokocrypto is Indonesia's premier centralized digital exchange and the first exchange to be registered with the Trade and Futures Exchange Ministry. They have listed Monero among their offerings on December 7, 2021.
Should I continue holding XMR?
While Monero does not have the same growth rate as Bitcoin, it has steadily been growing since its launch. As of this writing, XMR is valued at $212.22 with a 24-hour trading volume of $195,945,197. With the fresh news mentioned above, Monero may just reach forecasted long-term prices.
→ Monero forecast shows a long-term increase in trends. The Monero (XMR) future price will be $798.013 by the end of 2025. - Wallet Investor
→ Monero (XMR) has a promising future. It may get marginally impacted, but bulls will be back, and around 2024, its price may skyrocket to $510. – Trading Education
→ Monero (XMR) seems to be showing a bullish trend. The price of 1 Monero (XMR) may roughly be up to $725.71 and up to $1,073.61 in 1 year and 3 years respectively. - Digital Coin Price
→ The price of Monero is expected to reach around $900 by 2023, then rising to $1397 by 2025. – CoinSwitch
With these projections, XMR will be a good addition to an investor's digital portfolio especially if the investor intends to hold on tokens for a period of time. It's also not just a digital asset. It's primarily a payment method. For those who value confidentiality, Monero is the top privacy-centric crypto. The privacy it promises also guarantees security, untraceability, and fungibility.
Keep your Monero and other crypto tokens safe and secure. Avoid using public networks to make transactions. If possible, use a VPN to keep your activities safe and private. It's also recommended that you have a strong firewall on your computer or gadget. Make sure that you have updated and effective anti-virus and anti-malware software installed.
To trade Monero, get a crypto wallet that supports it. XMRWallet is a web-based anonymous Monero wallet that provides an open-source environment – no need to download any software. It has multiple language support and it's absolutely free, even the import of past transactions. Get XMRWallet now so you can send and receive Monero without any worries.