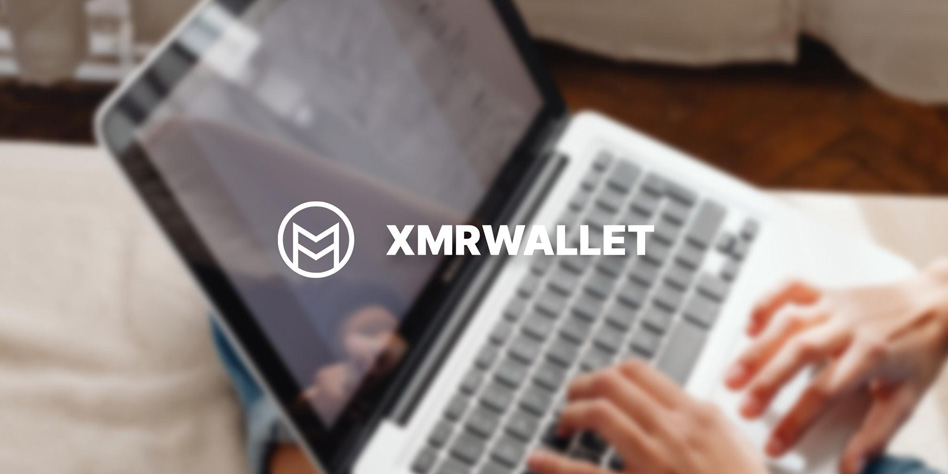 You need to have an XMR wallet before you can start buying or mining Monero. Go to xmrwallet.com and create a wallet.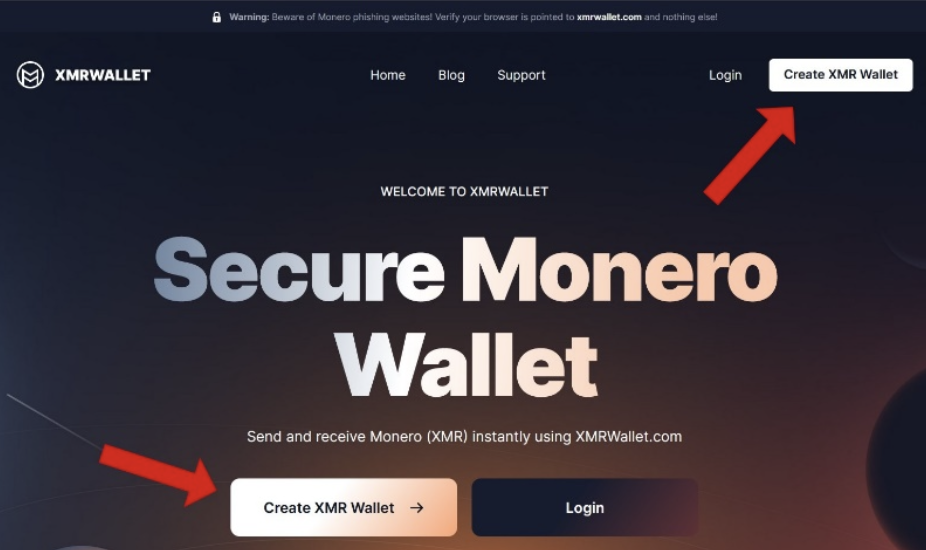 After clicking "Create XMR Wallet," you will see "Your seed."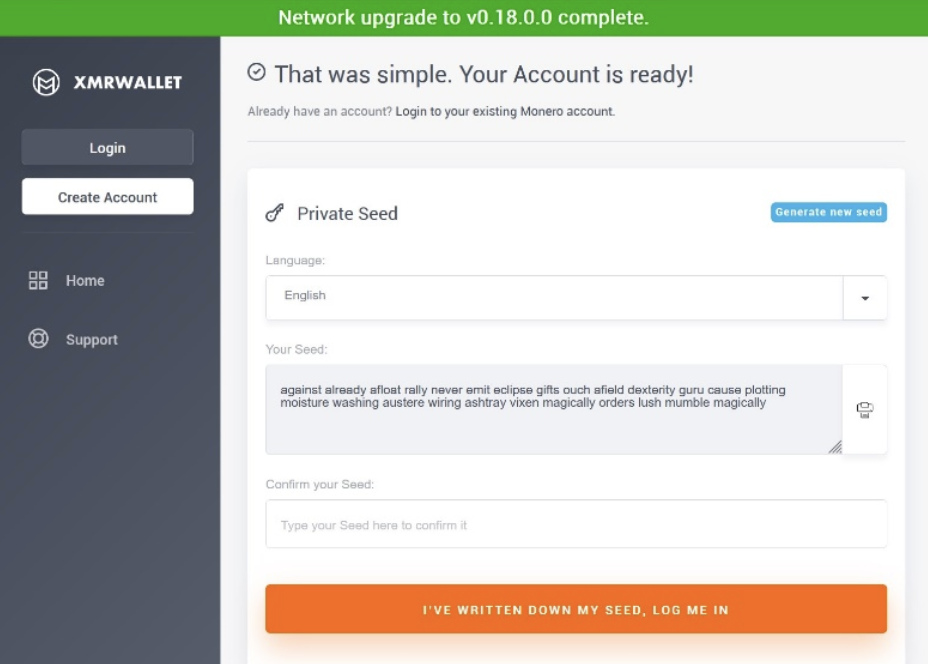 "Your seed" is also called a 25-word mnemonic seed. Write it on a piece of paper and keep it in a safe place. Security experts recommend writing three copies and keeping them in different places. This is to make sure you still have a copy even if you lose one. Do not share your mnemonic seed with anyone you do not trust completely.
Click on "I'VE WRITTEN DOWN MY SEED, LOG ME IN."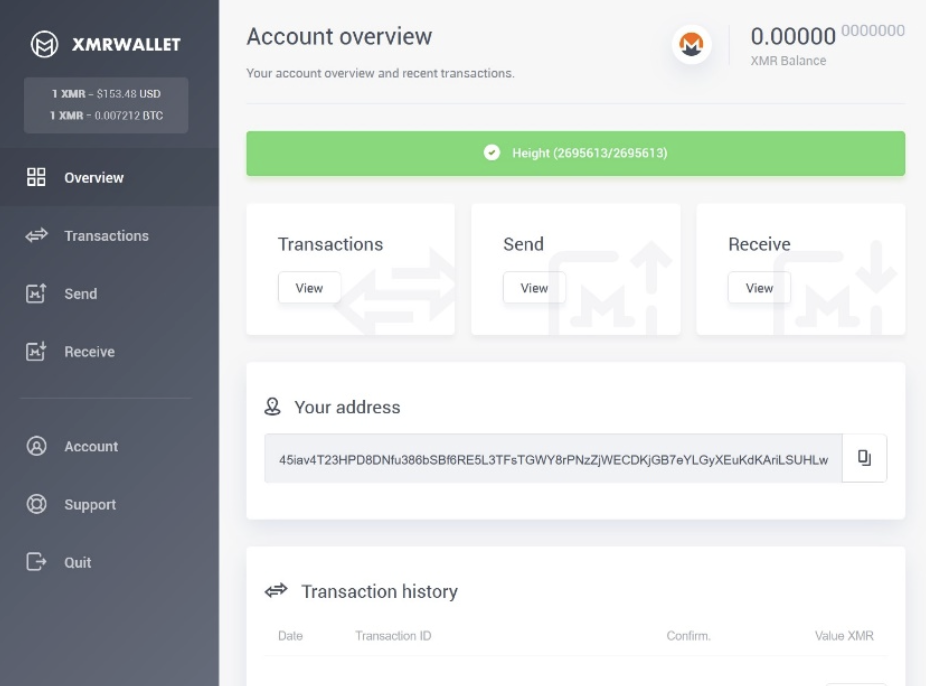 Your wallet will start syncing with the Monero blockchain. The green bar labeled "Height" will be red for a while until it is done with the sync. Wait until your wallet is fully synced before sending XMR. Height signifies the current height or current block your wallet is synced to.
You will find your XMR Balance on the top right in each page of your XMRWallet. "Transactions" allow you to view all your transactions. "Send" is for sending XMR and "Receive" is for receiving them. You can also find these options on the left side.
"Your address" is the link to the keys to your Monero on the blockchain. It starts with 4 and has 95 characters. Click on "View subaddresses." Four sets of strings of numbers will appear. Make it a habit to use one of these when someone asks for your address to send XMR. Subaddresses enable you to receive XMR to a different address and allow you more privacy. Moneroj will still arrive in your wallet, but the person sending the coins will not be able to determine your wallet's main address. You may also assign each subaddress for a certain activity, such as crypto exchange, work, personal, and others.
To receive XMR, go to "Receive" on the left menu or click "View" under Receive in Account Overview.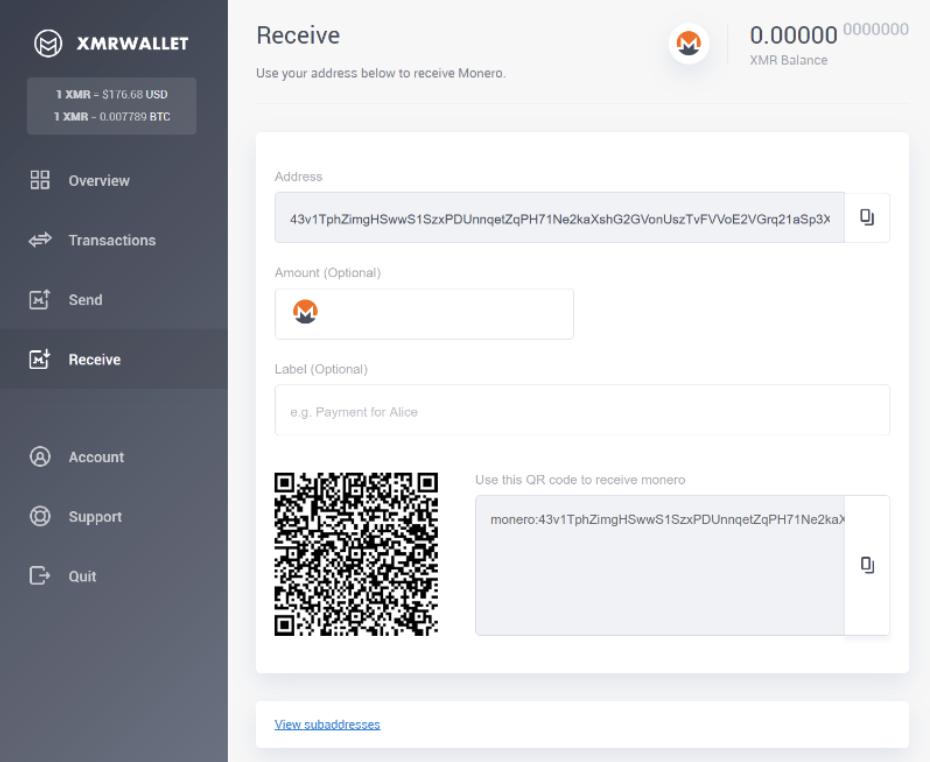 You will see your address again with the copy icon on the right. Copy the address by clicking the icon on the right and paste it to give to whoever will send you moneroj. It is better, though, to copy/paste one of the subaddresses, as mentioned previously, to enhance your privacy. You can find subaddresses on this page below when you click "View subaddresses." Filling out the amount and label is optional, but it is a good idea to do so, especially when you are expecting to receive a series of payments.
To send XMR, go to "Send" on the left menu or click "View" under Send in Account Overview.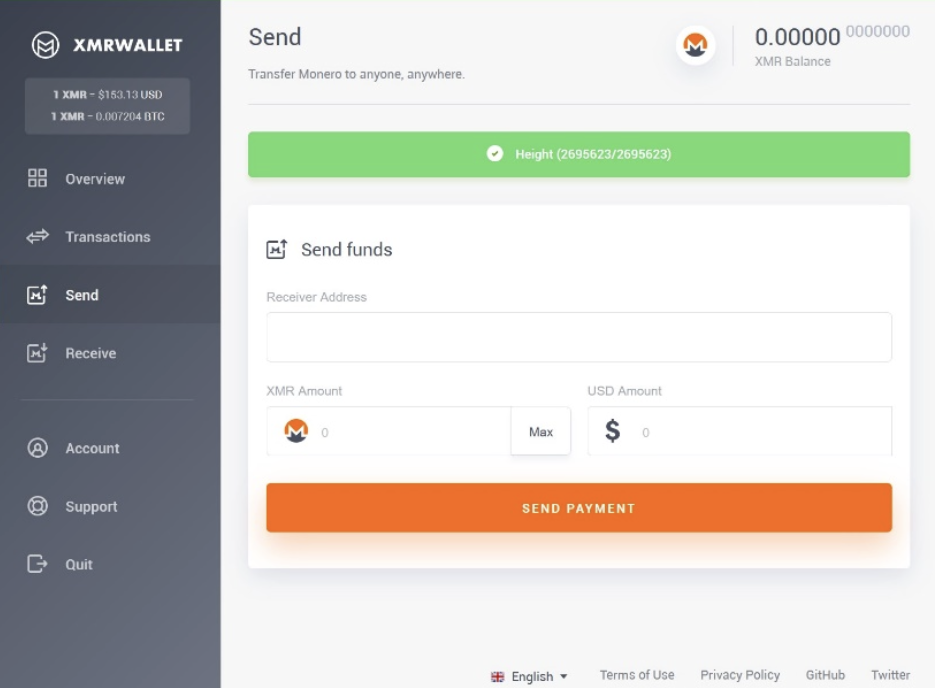 Fill out the Receiver's Address and the XMR amount. If you need to monitor how much it is in US dollars, the conversion automatically appears on USD Amount.
To check your transactions, go to "Transactions" on the left menu or click "View" under Transactions in Account Overview.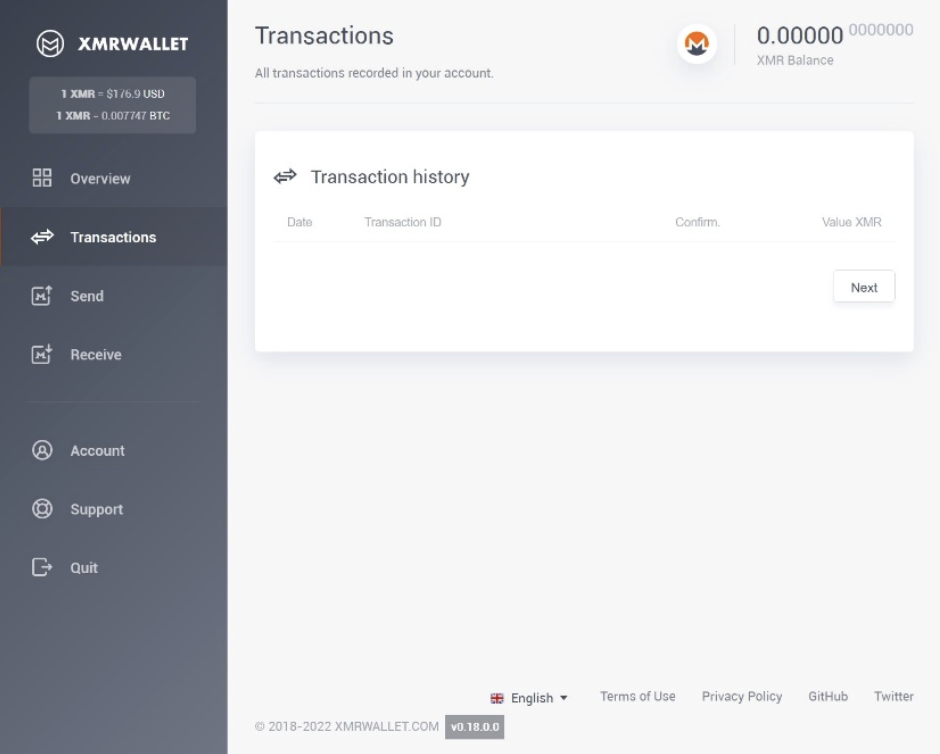 Monero is a privacy coin and you cannot view transactions on the blockchain. You can see some details on the transactions page of your wallet. XMRWallet gives a Transaction ID for each transaction. You can use the transaction ID on a Monero block explorer, like Explore Monero, to verify deposits and payments. You can even get a send receipt on this site as proof you have sent payment.
If you need help on anything, click "Support." Log out of your account by clicking "Quit."
You can use XMRWallet anytime, anywhere, even on Tor. All you need is a browser, whether you are a using a desktop computer, a smartphone, or a tablet. XMRWallet is lightweight and allows you to send and receive Monero as soon as you log in after creating a wallet. It does not require you to give personal information and reinforces the anonymity that Monero promises.